You have a fantastic product, your marketing is in place, and your website is solid!
You've done everything right, yet can't find your business growing? What is it that you're missing? The answer is influencer marketing! Influencer marketing is the need of the hour.
Influencers can be found across various platforms but are most active on Instagram and Youtube. While Instagram is for short-form content, and Youtube is for long-form content.
But where can you find these Youtube influencers? And how to choose the right one for your brand? Well, this is one thing that most marketers and businesses struggle with.
Be ready to take screenshots as we drop some value bombs for you!
In this blog, you will learn 3 DIYs and 1 DFY way to find Youtube influencers for your next barter campaign.
3 DIY (Do-it-yourself) ways to find Youtube Influencers:
Find Influencers on Influencer Platforms and Marketplaces
Here's the most advanced way to find Youtube Influencers for your next influencer marketing campaign. Use Influencer Marketing tools such as Sehaye.
Why Sehaye?
A) Huge Influencer database
With a database like this, you can effortlessly search and filter every YouTube influencer on a platform.
B) Advanced filtering options
Use filters to narrow your search to the platform, location, industry, audience demographics, keywords, etc.
C) User-friendly interface
Sehaye has an easy-to-use interface where you can navigate easily. You can try all the features on Sehaye for free.
Bonus Tip: Sign up to Sehaye and make the best use of this app. With just a few clicks, you will find influencers available on the database and execute your next collaboration!
Do a manual search on Youtube/Google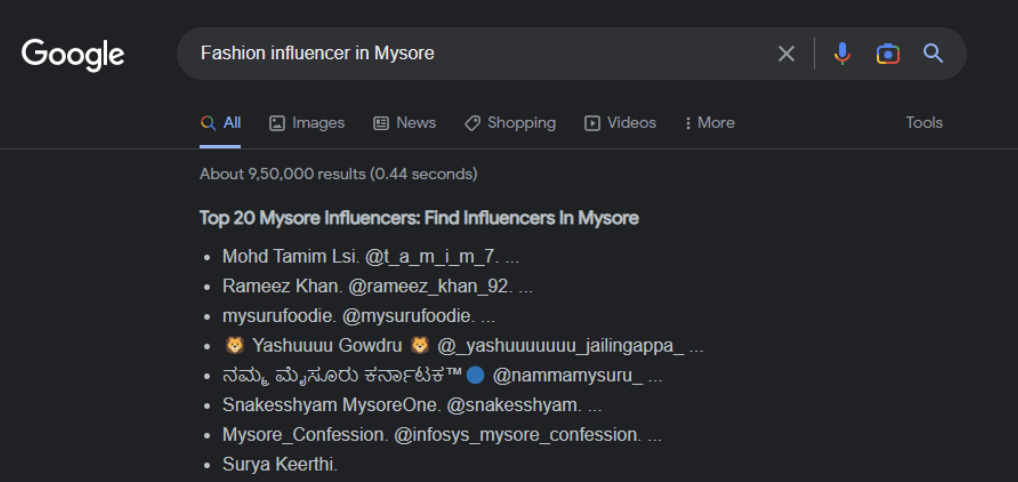 Suppose you want information about something. What do you do? Google for it! Do the same in this case too! Google/Youtube searches can help get a wide variety of influencers in one place!
All you need to do is, go to the search tab on Google or Youtube and type "Your niche + YouTuber + Demographics." For example, "Beauty YouTuber in Mumbai" tap enter! Voila, you now have an entire list of Youtube influencers.
With Youtube/Google searches, you will find big names in that industry. If you have a small budget, you can search for specific sub-niches related to your service/product.
Be selective about your choice of influencers, and select the ones that align with your brand!
Bonus Tip: Instead of collaborating with one celebrity or a macro-influencer, with that budget, you can work with many micro or nano-influencers. These are more likely to be affordable and have a higher rate of engagement.
Check the trending tab on Youtube.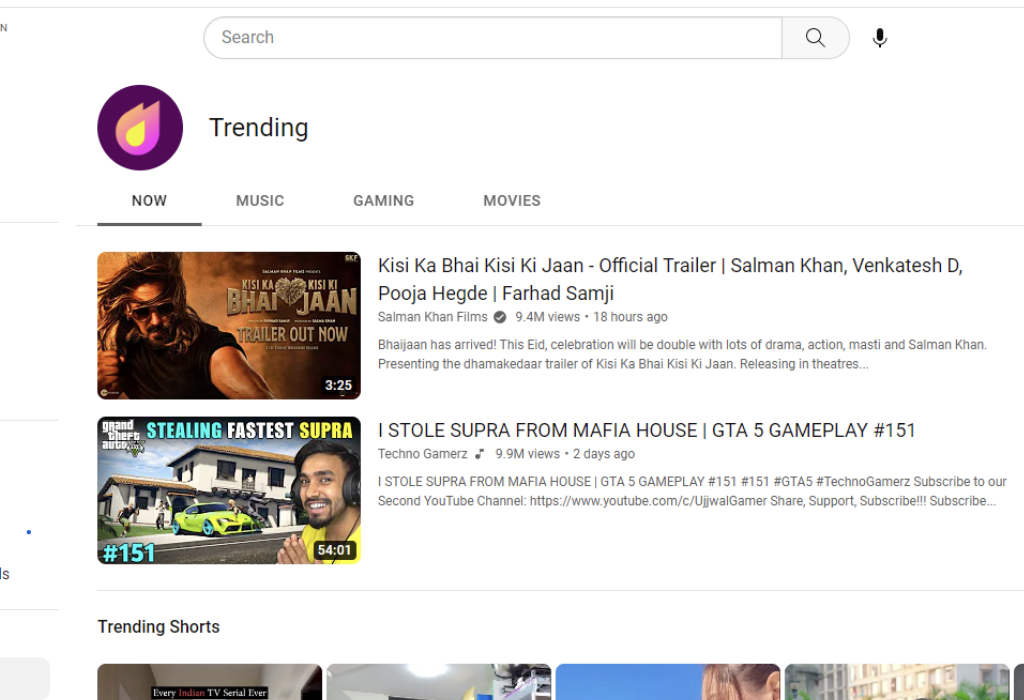 Why head to some external app or website when you can look for influencers on Youtube itself? Go to "Youtube" and tap on the "Trending" tab. 
In a couple of seconds, it will show you the top trending videos. Refine your search by typing keywords based on your niche or industry.
Collaborating with influencers with similar interests to your brand will ensure interest in your business!
Don't follow vitality. Follow consistency. With consistency comes engagement, and that is what favors the algorithm.
Pro Tip: Youtube is a search engine that has an algorithm. The influencers trending now may not be trending in the upcoming week.
1 DFY (Done-for-you) way to find Youtube Influencers,
Hire an Influencer marketing agency
Delegate the work to the expert if your experiment doesn't work out!
Hiring an influencer marketing agency reduces your work and allows you to give time to other tasks.
Depending on your budget and requirement, an influencer marketing agency will recommend you the best influencers from their network!
Conclusion
With this, you have 2 options, take up the DIY route and try it on your own or hire an influencer marketing agency that can do all of this for you!
With onboarding an influencer marketing agency, you can save time and effort and utilize that in your business!
Youtube is a dynamic platform; you must quickly adapt to it. So, how about you focus on your business, do what you do best, and let Sehaye do what we do best?
Sehaye, is a platform where we help brands connect with influencers and execute marketing campaigns. We have a network of over 100+ influencers. So, what are you thinking? Book your demo call now.
If you feel you want to give it a shot and try the DIY way. Here's a blog on email templates to reach out to your next or first influencer for influencer marketing. I hope that helps, but if you need help finding a Youtube influencer for your brand, you know whom to contact (Say Hi to Sehaye)!